Pengajaran Aqidah Ahl Al-Sunnah Wa Al-Jam±'ah di Tatar Sunda pada Abad XIX: Tinjauan Buku Teologi dalam Naskah Sunda Islami
Abstract
It is widely known that identification of manuscripts on the attributes of Allah and His massanger (Rasul) particularly written in Sundanese Language work of Umm al-Barahim was not being well explored until the end of 20th century. I. Syarief Hidayat, a Padjajaran University professor, then carried out a dissertation research on this issue in 2007 and published it with the title Teologi dalam Naskah Sunda Islami (Theology in Sundanese Islamic Manuscript). In his book, Hidayat suggests that ahlus sunnah wal jama'ah (ASWAJA) as a moderate theology in Islam should be maintained and strengthened in Indonesia. His suggestion could be implemented by optimalizying Islamic ancient texts studies especially in the theme of tauhid or kalam in order to enlighten the urgent need for maintaining ASWAJA teology in current Islamic world.
Keywords
Ahl al-Sunnah wa al-Jam±'ah, attributes of Allah and Rasul, Umm al-Bar±h³n, Islamic Sundanese text
References
Affandi, Choer KH. 2007. Aqidah Islamiyyah. Tasikmalaya: Pondok Pesantren Manonjaya.
Bruinessen, Martin van. 1995. Kitab Kuning, Pesantren dan Ta-rekat. Mizan: Bandung.
Erawadi. 2009. Tradisi, Wacana, dan Dinamika Intelektual Islam Aceh Abad XVIII dan XIX. Jakarta: Puslitbang Lektur Keaga-maan Badan Litbang dan Diklat Kementerian Agama.
Ricklefs, M.C. 2007. Sejarah Indonesia Modern 1200-2004 (diterjemahkan oleh Satrio Wahono, dkk., dari A History of Modern Indonesia Since 1200), Jakarta: PT Serambi Ilmu Semesta.
Swantoro, P. 2002. Dari Buku ke Buku Sambung Menyambung Menjadi Satu, Jakarta: Kepustakaan Populer Gramedia (KPG) dan Rumah Budaya TeMBI
Zarkasyi, Imam. 2000. Ushuluddin. Ponorogo: Trimurti.
Refbacks
There are currently no refbacks.
Copyright (c) 2016 Puslitbang Lektur dan Khazanah Keagamaan
This work is licensed under a
Creative Commons Attribution-NonCommercial-ShareAlike 4.0 International License
.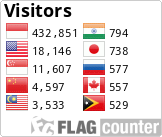 This work is licensed under CC BY-SA
© All rights reserved 2017. Jurnal Lektur Keagamaan, ISSN: 1693-7139 (print)